ROLLER TENSIONING
This application concerns the paper and textile finishing trades and is concerned with the hydraulic loading of calendar rolls.
The ease by which the outlet pressure of the air driven liquid pumps can be adjusted ensures that very precise roller tension and squeeze can be achieved.
Via a hydraulic cylinder, pressure is applied in order to tension the rollers.
When seams or joints pass through the rollers pressure is relieved.
Just a few of the manufactures using such equipment
Corrugated Paper
Carpets
Felt
Cord
Linen
Food (cereals)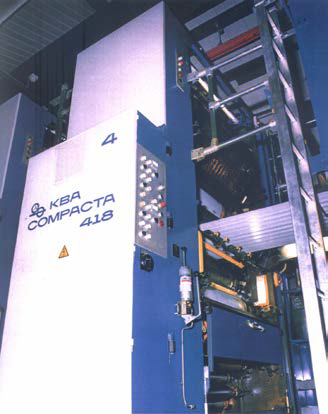 MO 72 S with connection block and pressure vessel
Application in a paper platen turning with roughly
800 rotations per minute
A small 0,7 l pressure vessel is serving as oil tank because the hydraulics is operating in a closed circuit. The switching mode is proofed.